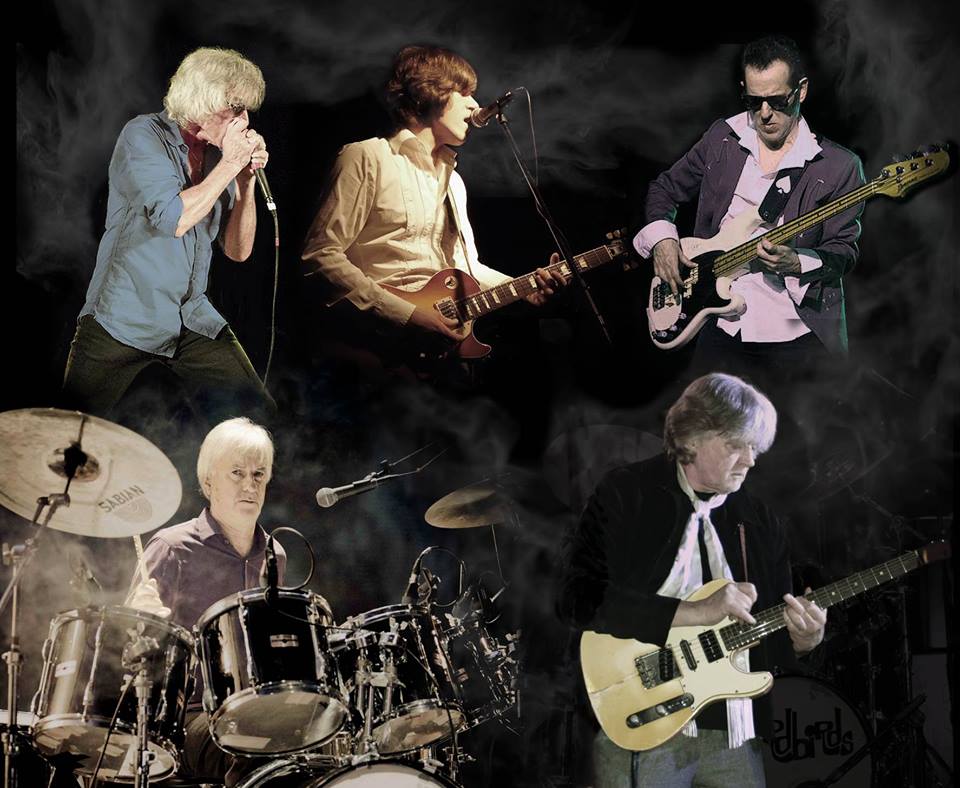 Le nouveau line-up des Yardbirds :
Myke Scavone, John Idan, Kenny Aaronson,
Jim McCarty et Top Topham.



Le line-up des Yardbirds King, Smale, Mitchell, Topham & McCarty vit ses derniers jours. Ils étaient hier au festival des Giants of Rock, à Somerset, UK, à l'affiche duquel on trouve aussi Focus, Manfred Mann's Earthband, Slade, Colosseum et bien d'autres. Ce soir, ils sont au Cheese & Grain à Frome, UK, en compagnie des Strawbs. Et demain ils seront au Ropetackle Arts Centre de Shoreham, UK.

Mais dès le mois d'avril, c'est reparti pour un nouveau tour, avec un nouveau line-up. Les deux Yardbirds fondateurs, Top Topham et Jim McCarty, sont rejoints par John Idan, qui sera là en tant que guitariste et chanteur. On retrouvera ainsi le trio qui avait lancé en 1988 la Top Topham Band, à l'origine de la reformation des Yardbirds dans les années 90. Ils seront rejoints à la basse par Kenny Aaronson, qui a joué pour Bob Dylan, Steve Cropper, Brian Setzer, Dickie Betts, Link Wray, Neal Schon, Johnny Winter, Lita Ford, Tony Iommi, David Gilmour, Billy Idol, Billy Squier, Foghat, Dave Edmunds, Sammy Hagar, Mick Taylor, Graham Parker, Hall and Oates, Edgar Winter, Robert Gordon, Leslie West, Rick Derringer, Joan Jett et The New York Dolls. Et à l'harmonica, on aura Myke Scavone, le chanteur de Ram Jam.

Dernières dates de l'ancien line-up.
6 février 2015 : Giants of Rock, Somerset, UK
7 février 2015 : Cheese & Grain, Frome, UK
8 février 2015 : Ropetackle Arts Centre, Shoreham, UK.
Premières dates du nouveau line-up.
3 avril 2015 : Infinity Music Hall & Bistro, Norfolk, CT, USA
4 avril 2015 : Mohegan Sun Casino, CT, USA
6 avril 2015 : B.B.King Blues Club, New-York, NY, USA
9 avril 2015 : MusikFest, Bethlehem, PA, USA
10 avril 2015 : Larcom Theatre, Beverly, MA, USA
11 avril 2015 : The Flying Monkey, Plymouth, NH, USA
12 avril 2015 : Newton Theatre, Newton, NJ, USA.