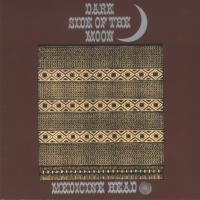 Dark Side of the Moon (1972)

(1) Back To The Wall
(2) In Your Eyes
(3) Sittin' In The Sun
(4) On This Road
(5) You And Me
(6) Kum On
(7) Only To Do What Is true
(8) You Can Make It Here

John Fiddler : chant, guitare, piano
Keith Relf : basse
John Davies : batterie

Cet album est produit par Keith Relf.
La suite de l'histoire

Keith Relf fondera avec Louis Cennamo le groupe Armageddon qui sortira son unique album, Armageddon, en 1975.

John Fiddler croisera la route de l'autre ex-Yardbirds ex-Renaissance Jim McCarty pour le projet Box of Frogs. L'album Box of Frogs sortira en 1984.