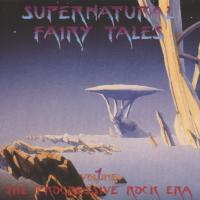 Supernatural Fairy Tales (1996)
The Progressive Rock Era

Disque 1 :

(1) The Nice - America
(2) Traffic feat. Steve Winwood - Paper Sun
(3) Procol Harum - Repent Walpurgis
(4) Pretty Things - Private Sorrow / Balloon Burning
(5) The Moody Blues - Legend of a Mind
(6) Renaissance - Kings and Queens
(7) Rare Bird - Sympathy
(8) Pete Sinfield - Under the Sky
(9) Klaus Schulze - Searching
(10) Kingdom Come - Sunrise

Il s'agit du premier disque d'un coffret qui en comprend cinq et où figurent aussi Aphrodite's Child, Atomic Rooster, Ash Ra Tempel, Van der Graaf Generator, Can, ELP, Caravan, Curved Air, Focus, Wigman, Yes, Argent, Roxy Music, Supersister, Savage Rose, Genesis, ELO, Strawbs, PFM, Wishbone Ash, Lard Free, Amon Düül II, Nektar, Ange, Le Orme, Clearlight, Seventh Wave, Gong, Henry Cow / Slapp Happy, Samla Mammas Manna, Hatfield and the North, Banco, Magma, Faust, Quiet Sun, Golden Earing et Frank Zappa and the Mothers of Invention.

"Kings and Queens" vient du premier album de Renaissance.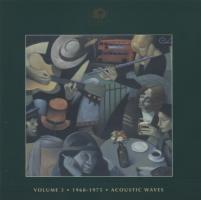 Acoustic Waves (1998)
Island 40th - vol. 3 - 1968-1975

(1) Fairport Convention - Matty Groves
(2) Traffic - (Roamin' thru the Gloamin' with) 40,000 Headmen
(3) Sutherland Brothers - Sailing
(4) Nick Drake - Cello Song
(5) John Martyn - May You Never
(6) Murray Head - Say It Ain't So, Joe
(7) Fairport Convention - Who Knows Where the Time Goes
(8) Richard and Linda Thompson - I Want to See the Bright Lights Tonight
(9) Renaissance - Island
(10) Cat Stevens - Where do the Children Play
(11) Richard Thompson - Poor Ditching Boy
(12) Incredible String Band - Dear Old Battlefield
(13) Sandy Denny - Listen, Listen
(14) Amazing Blondel - Pavan
(15) Morris On - Cuckoo's Nest
(16) The Chieftains - Mnà Na Éireann

Cet album est sorti à l'occasion du quarantième anniversaire du label Island. Le morceau qui s'intitule, justement, "Island" vient du premier album de Renaissance.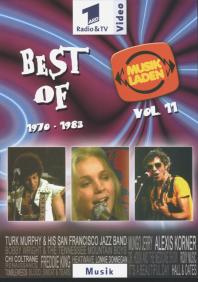 Best of Musikladen vol. 11 (2003; DVD)

(1) Musikladen Trailer
(2) Alexis Korner - Get Off of My Cloud
(3) Soapstone Mountain - It's a Beautiful Day
(4) Blood, Sweat and Tears - Back Up Against the Wall
(5) Bobby Wright and The Tennessee Mountain Boys - Everybody Needs a Rainbow
(6) Chi Coltrane - Thunder and Lightning
(7) Dr Hook and the Medicine Show - Penicillin Penny
(8) Freddie King - Shake Your Booty Baby
(9) Hall and Oates - Beenie G. And the Rose Tattoo
(10) Heatwave - Livin' For the Week-End
(11) Lonnie Donnegan - Putting on the Style
(12) Mungo Jerry - Long Legged Woman Dressed in BIack
(13) Roxy Music - Editions of You
(14) Tumbleweeds - California Cottonfields
(15) Turk Murphy and His San Francisco Jazz Band - Snake Rag
(16) Renaissance - Kings and Queens

"Kings and Queens" a été diffusé le 30 mai 1970 dans l'émission "Beat Club" de la télévision allemande (et non dans l'émission "Musikladen" de cette même télévision allemande, malgré sa présence sur cette compilation). D'après le site Northern Lights, cette performance a été enregistrée en 1969. Ce titre est aussi inclus, dans une version plus longue, dans le DVD Kings and Queens.